BEHIND THE MASK
AROUND THE WORLD
COVID-19: PLAYING OUR ROLE
We all have a role to play in response to the Corona crisis. Behind our masks we are all just ordinary people but we have extraordinary powers. That power is hidden in our human capacity to care, to learn and to adapt.
From Asia, to Europe, the US and Africa we see a wave of people, young and old, standing up in solidarity, in their houses and at their workplace. While they are staying further apart physically, they are coming closer together socially.
Individuals, families and groups around the world are taking action, adapted to their context and to the resources that are available. What they have in common is that they realize there are small doable (and sometimes courageous) steps they can take as a contribution to hold the further spread of the virus. Also, some of the steps they are taking now will help them to build a better world in the  post-Corona era. 
In the spring and summer of 2020 As You Open Your Eyes will feature people Behind The Mask. In ten short clips we will share their good practices. We hope these short stories will inspire more and more people to play their part in stopping the virus. We will be showing the diversity of responses in geographical and cultural contexts and will be looking for the raw stories of fear and courage behind the masks. 
The storyline of the clips illustrates the main practices of the self-assessment tool that facilitators and partners of The Constellation developed based on many years of experience with local responses. This Co-Check serves as a guide for conversation and reflection and helps people to make decisions on how to improve their own measures to mitigate the impact of the virus. 
The Co-Check is available here: https://www.surveymonkey.com/r/co-check
For support in facilitation of the conversation in your own community, contact us at info@the-constellation.org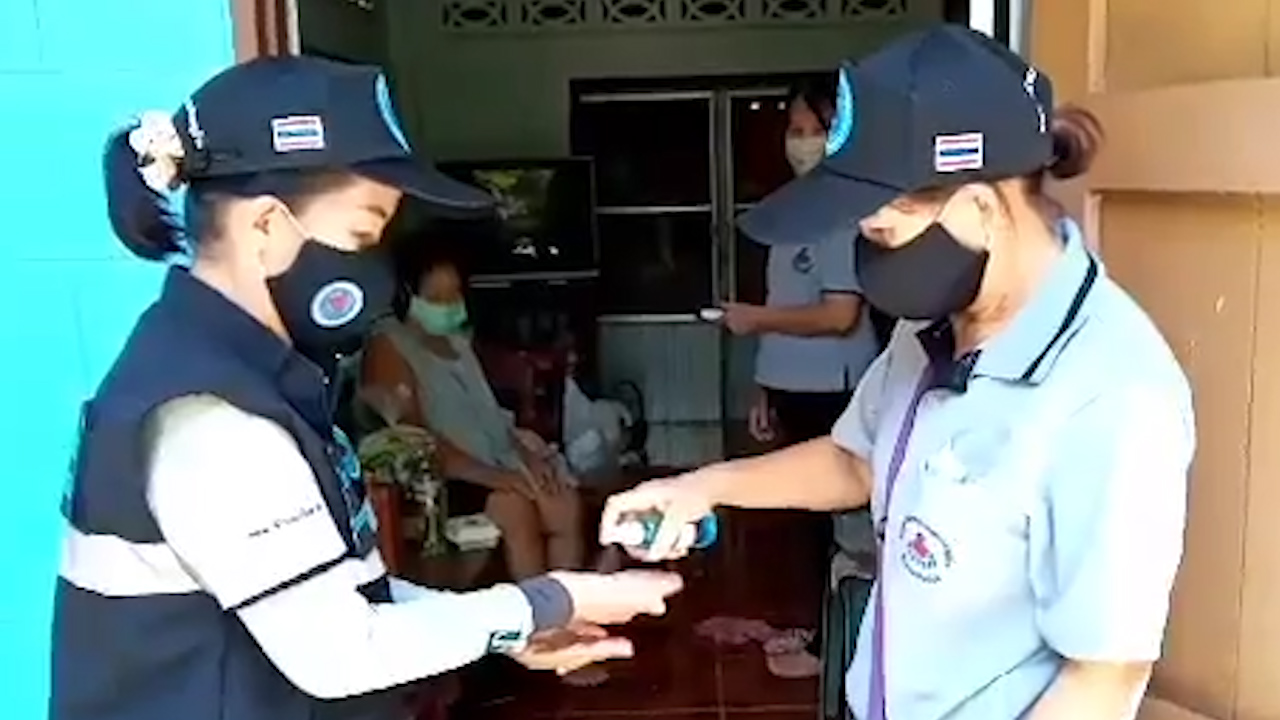 EXPERIENCE
EPISODE 11
"Our strengths are many", tells Khun Wipa when we look behind her mask in Northern Thailand. As a health volunteer she is building on longtime experience from the HIV/AIDS response to now support people in her community who are vulnerable for Covid-19. In the same village the young Supachai takes careful measures to keep his grandmother safe from the virus. 
DOWN TO EARTH
EPISODE 10
Behind the Mask is looking around in Valromey, France. Here, during the confinement, Stephanie and Xavier are opening their Shared Garden to neighbors. They plant potatoes together. The two share with us how the global Covid-19 crisis reinforces the pre-existing local connections and solidarity in the village. They increase the food security in their own garden and they support local farmers and market gardeners. Their hope is that such local strengths will become a priority across the globe as well.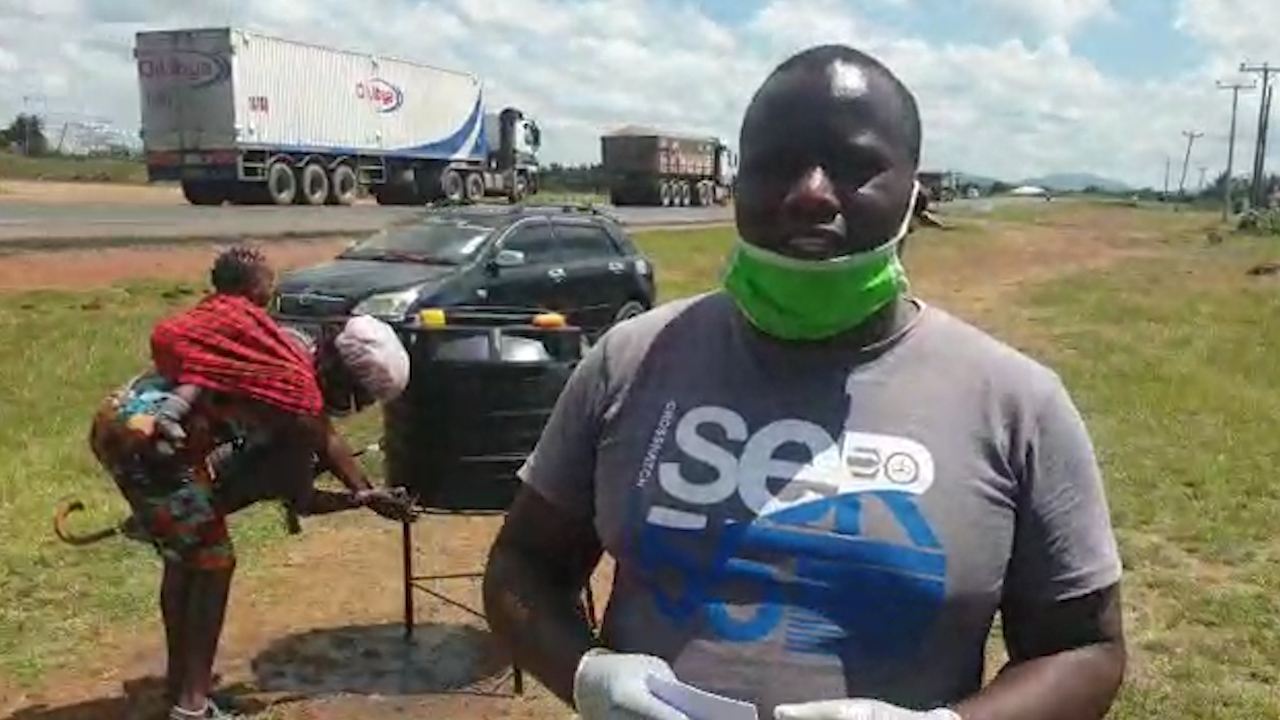 FROM WITHIN
EPISODE 9
"Any success and progress, for anything that we do has to start with us". This week Behind the Mask brings us to Kenya. Onesmus Mutuku explains how people in his community are taking charge as they don't want to see any one infected. "No one is being pushed by the government to do it, because we realise it is our responsibility", says Onesmus.
RESPONSIBILITY
EPISODE 8
Behind the Mask brings us to Guangzhou, China. Zhongping Zhan recounts how social responsibility is the way to protect ourselves and the vulnerable from the virus. Alongside community and healthcare workers, individuals take up the responsibility for preventive measures in and outside the house. They even lead to more happiness in the family!
STAY SAFE
EPISODE 7
Behind the Mask travels to Udaipur, India. The people from Udaipur want young and old to stay safe. They take care that messages with preventive measures reach into the households in many forms. Everyone is trying in their own way. Then "there is no need to be afraid".
IMAGINE
EPISODE 6
Imagination helps the people of Togo to create the means to stay safe from Covid-19. Blaise Sedoh shows how communities have come together, taking ownership of preventive measures and using the materials they have at hand.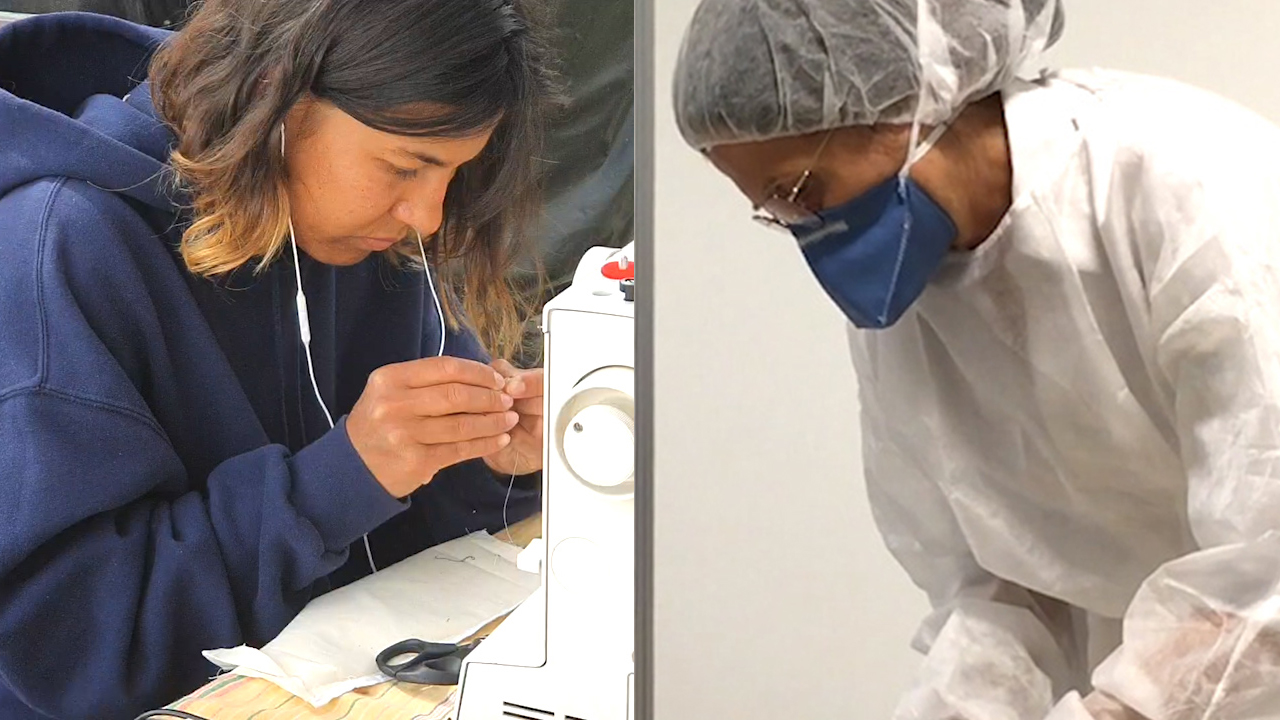 SKILFUL
EPISODE 5
In times of crisis the human capacity to care, learn and adapt comes forward. In Skilful we look Behind the Mask of Noémi and Dolores in France. When confronted with the Corona crisis, Noémi and Dolores wanted to make themselves useful. Given the shortage of masks in France, they decided to develop new skills: now they are sewing masks and they make them available to people around them.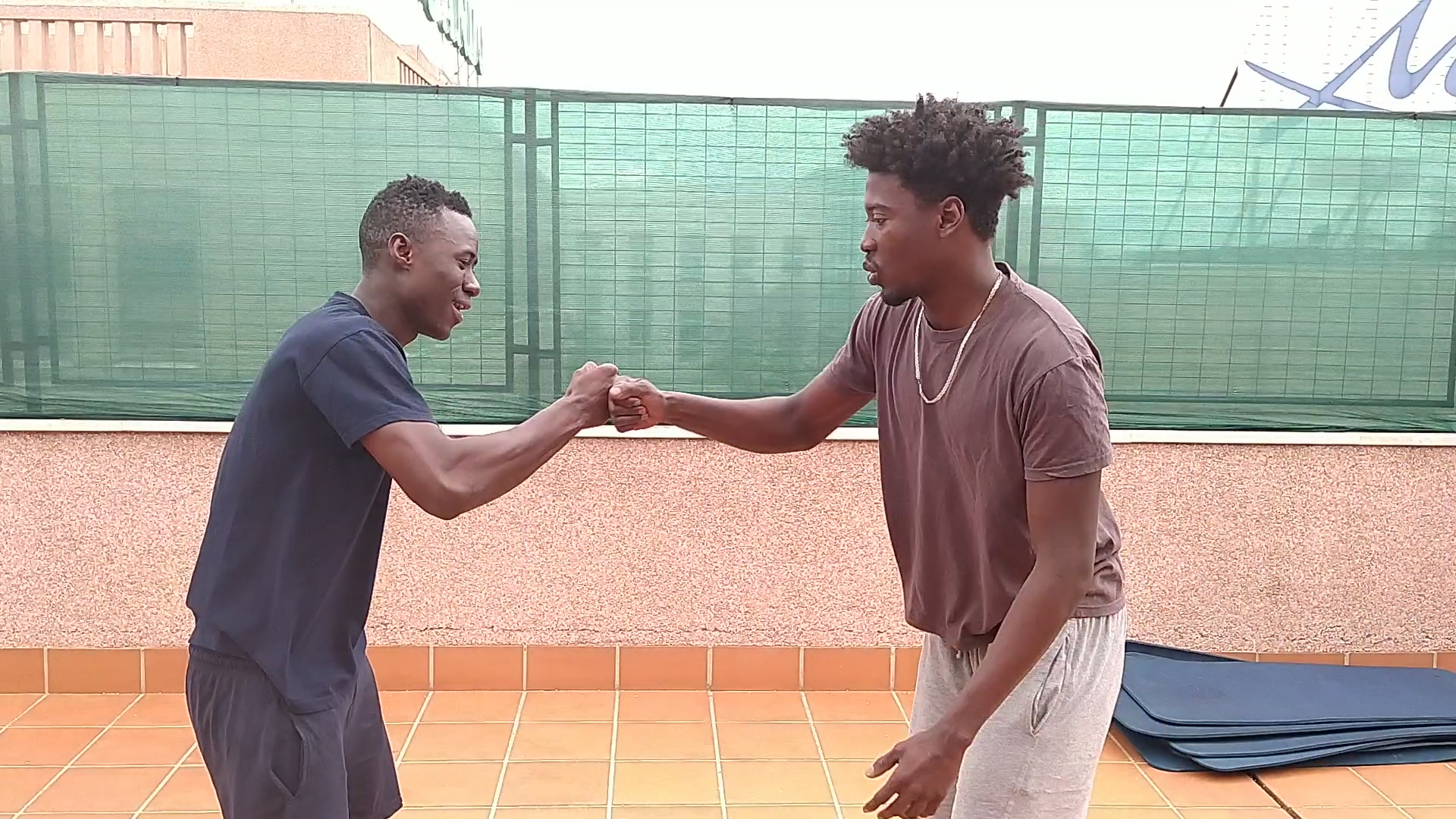 MOVE
EPISODE 4
Practicing sports is the big dream for Alves from the Ivory Coast. When he sees that his friends in the refugee center in Spain get stressed during the confinement, he doesn't have to think long about how he can bring some happiness.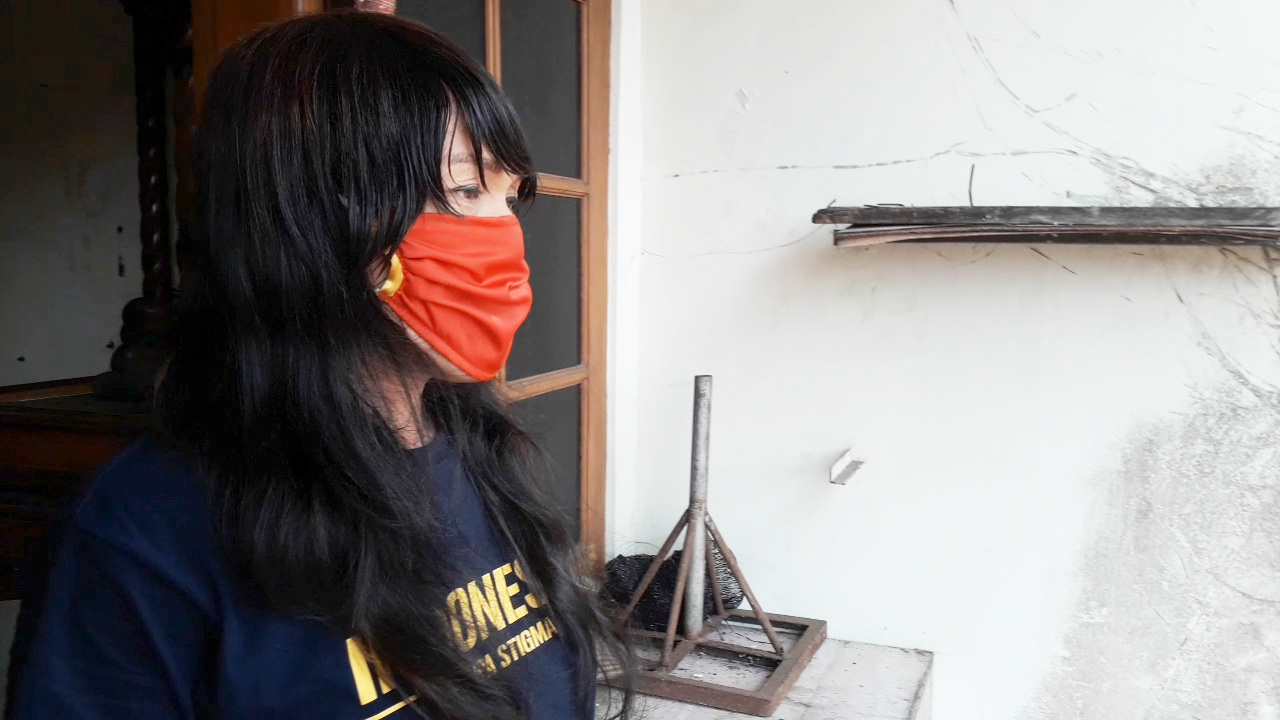 SHARE
EPISODE 3
Yuyun's mood turns from sad to happy, when she and her transgender community decide to share. As many members of the community suffer from lack of income, their peers prepare and share food with them. They also reach out beyond, by making face masks and handing them out to motorcyclists. 
Yuyun's hope is that their generous actions will help break stigma and discrimination against transgender.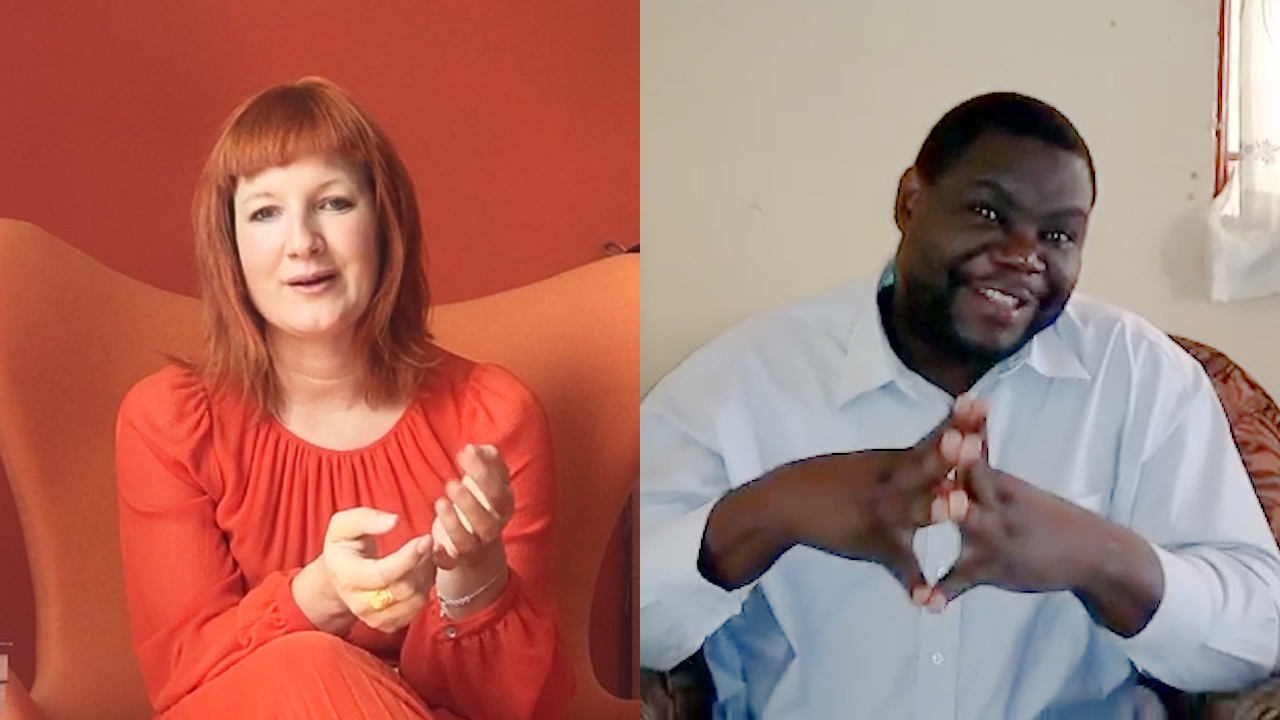 POSITIVE VIBES
EPISODE 2
Behind the Mask is with Michael in Uganda and Karin in Austria. The measures around the corona-virus have made their lives complex. Each of them used to have busy and vibrant days outside their house with work and many people.  Now they are brought back to their homes. The isolation offers the opportunity to relax and 'be yourself'. Also in this new situation, both for Michael and for Karin being themselves means that they put their hearts, skills and talents at the benefit of others, bringing good vibes in difficult times.
NEIGHBOURS FIRST
EPISODE 1
Behind the Mask is with Lorenzo, musician in Ferney-Voltaire – France.
"Music is my starting point. And it works". Lorenzo has been making music from his balcony since the moment that France is in lockdown. "As a human being and as a musician, it is my moral obligation to encourage all of my neighbours". With his action he improves not only his own quality of life, but also brings joy in difficult times to those around him.
PARTICIPATE IN THE CREATION OF AS YOU OPEN YOUR EYES
WASTE TIME

Indonesia
The clock is ticking for our planet. Together, the people on Saparua, Indonesia, are finding local solutions to fight the omnipresent plastic problem.
THE MATCH OR OUR LIVES

Mauritius Islands
Football is a lifesaver for the young team in Poste Lafayette, Mauritius. Training together makes them fit for life, avoiding the trap of alcohol, drugs and violence. 
DANCING JAJAS

Uganda
The older persons in Entebbe, Uganda, have the dream to age with dignity. They are using their own talents and life experiences to reach that dream. 
DARE

France
The way towards reaching a shared dream comes with highlights and hurdles. How do we continue to motivate ourselves and our community? We learn from the experience of families and friends in France.
ONE OF US

Thailand
Khun Tew and her family in Chiang Mai, Thailand, show how with a mix of appreciation, support and determination we can take our lives in our own hands: from victims of HIV to appreciated community leaders.
BEHIND THE MASK

Around the World
Behind our masks we are all just ordinary people but we have extraordinary powers. That power is hidden in our human capacity to care, to learn and to adapt.